These yogurt melts are a healthy treat for babies and toddlers, and is such an easy 3 ingredient recipe!
My daughter is 17 months old and I have been giving her these yogurt bites for a very long time now. They were perfect for when she was learning to eat solids, and are now great for her to munch on while she struggles with teething.
This recipe has only 3 ingredients - baby spinach, banana and Greek yogurt. I love that these are so healthy. The spinach is chock full of vitamins and it also helps turn these yogurt bites a pretty green colour. The banana covers the spinach taste and provides a sweetness. I use plain Greek Yogurt for these as it is thicker than regular plain yogurt and will help the yogurt melts retain their shape.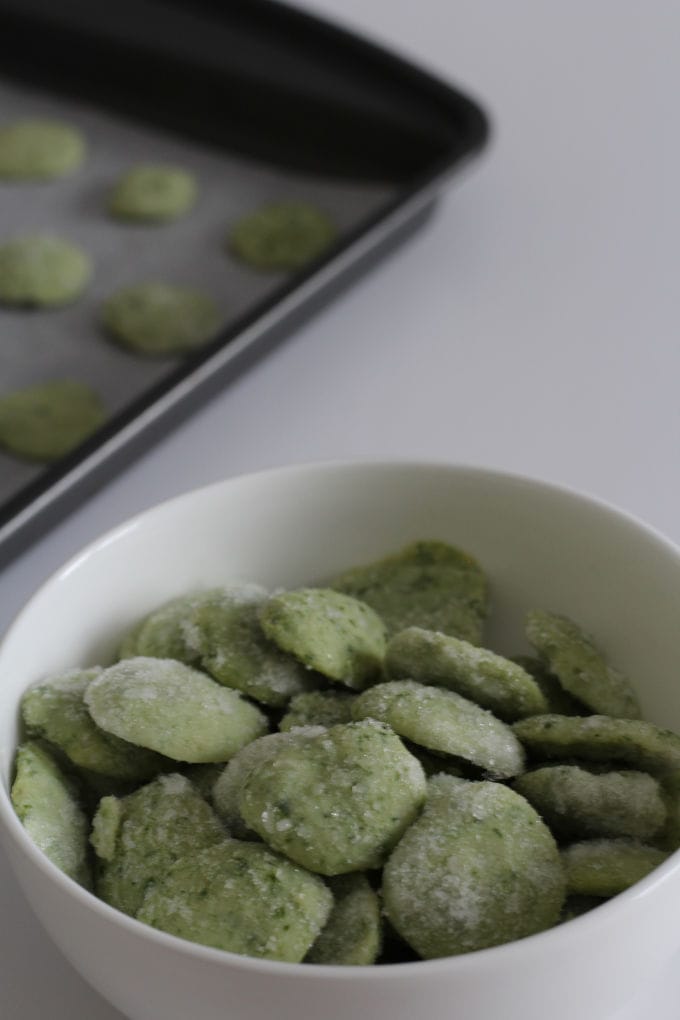 I blitz this mixture up quickly in a food processor and then pipe out dots onto parchment paper. You will then freeze the yogurt melts while on the baking tray. Once they are frozen, you can easily transfer them to a freezer bag.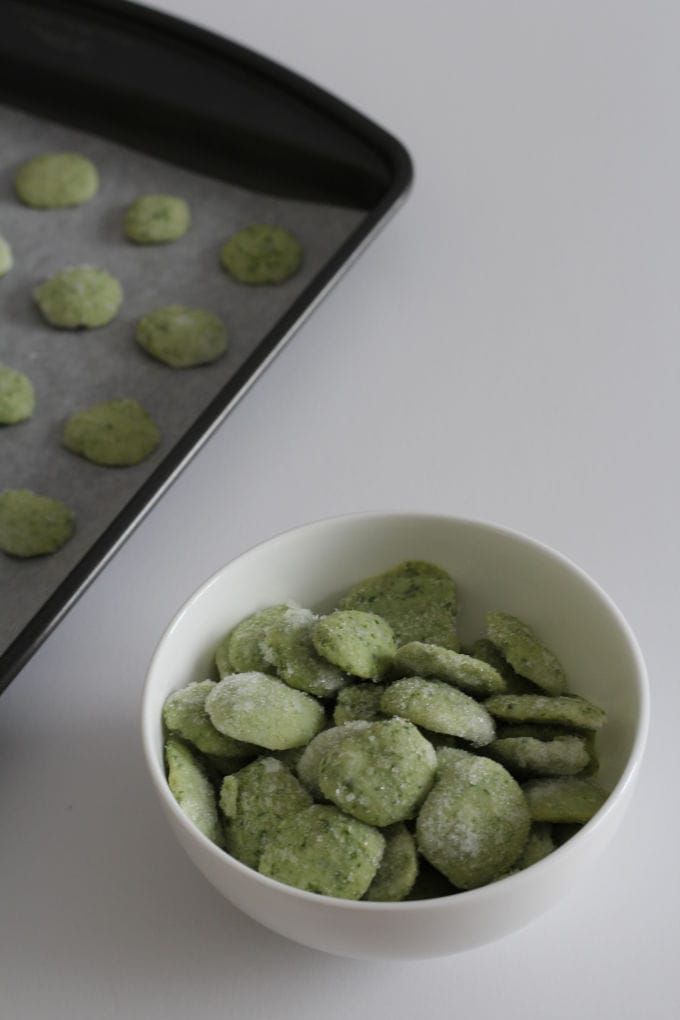 Enjoy,

Spinach and Banana Yogurt Melts
Ingredients
2 Cups plain Greek yogurt
2 bananas, ripened
1 cup fresh baby spinach
Instructions
Line 2 baking sheets with parchment paper and set aside.
Combine ½ cup Greek yogurt, bananas and spinach ito a food processor or blender. Blend until smooth.
Transfer mixture to a bowl and fold in the remaining Greek yogurt. Transfer to a piping bag, or a large zip lock bag, and cut a small hole off the end. Pipe dots onto the parchment paper.
Freeze baking sheets in the freezer until the yogurt melts set, about 2 hours. Then carefully and quickly transfer yogurt melts into a large freezer bag.
Yogurt melts will keep for 1 month in the freezer.
Recipe from Because I Said So...Baby