This easy recipe for shortbread cookies are so buttery and melt in your mouth. The fresh raspberry icing is perfect for Valentine's Day!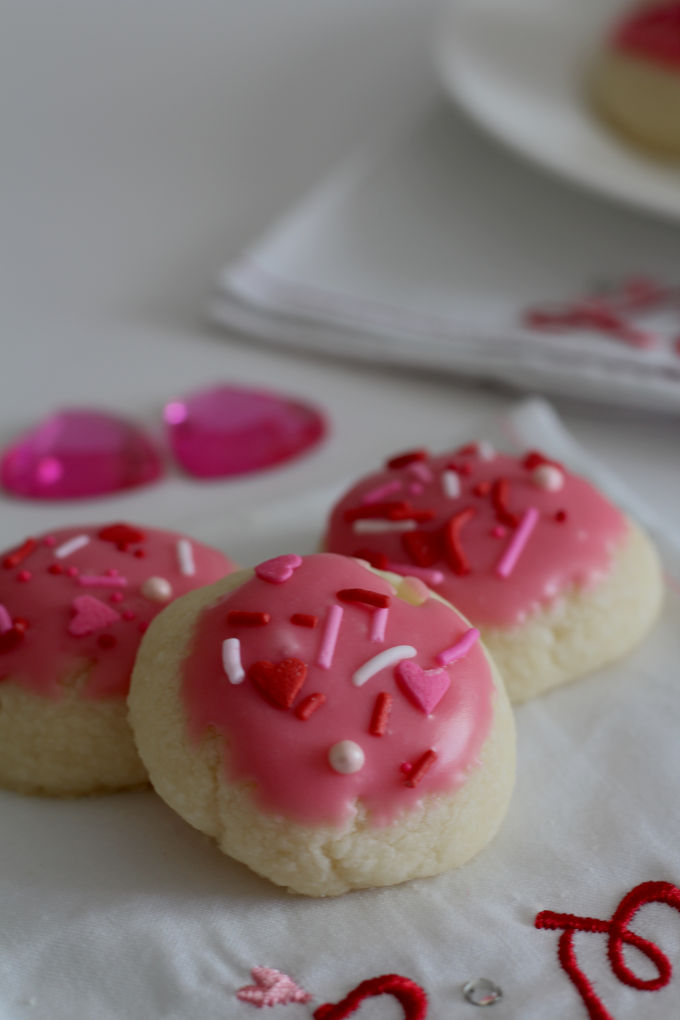 Since we are coming up to Valentine's Day, I thought I would kick it off with these amazing Shortbread Cookies with Raspberry Icing. In the coming weeks I will be adding more recipes that are fit for this very occasion.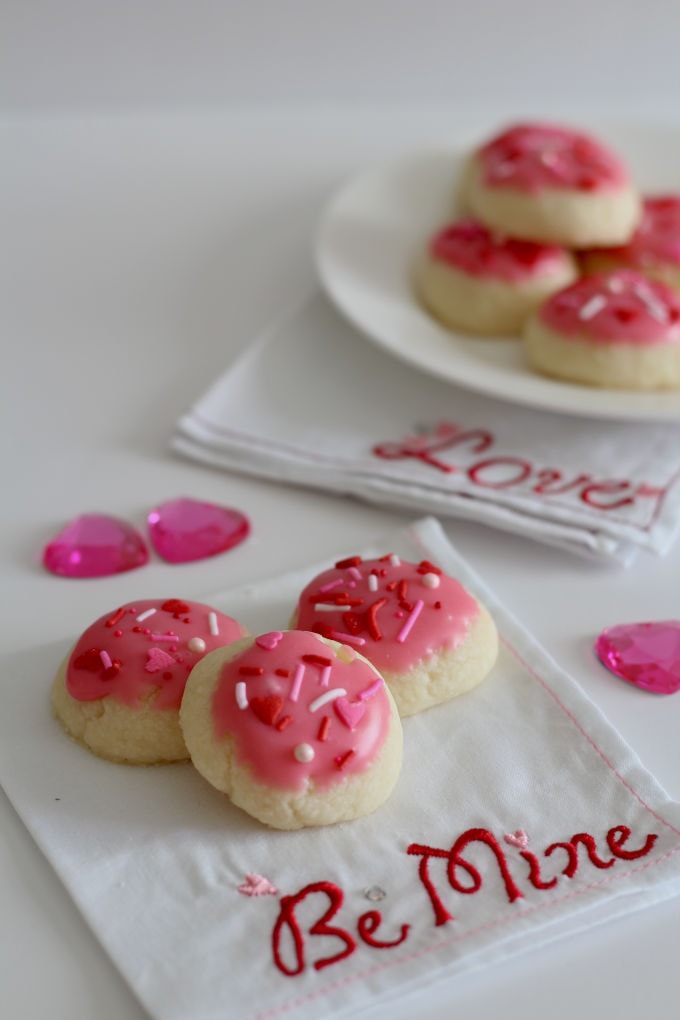 This shortbread recipe is a whipped shortbread that so perfectly melts in your mouth with each bite. It is such a perfect base for this very cookie.
The raspberry icing makes a delicious, fresh flavour and provides such a gorgeous, natural (i.e. no dyes here!), pink hue. Top these cookies off with sprinkles to make the perfect Valentine's Day treat!
Enjoy,

Shortbread Cookies with Raspberry Icing
Ingredients
For the cookies:
1 cup unsalted butter, softened
½ cup icing sugar
¼ tsp vanilla
1⅓ cup all-purpose flour
⅓ cup cornstarch
¼ tsp salt
For the Icing:
¼ cup fresh raspberries pack them in
½ tbsp sugar
1 cup powdered sugar
1 tbsp milk
decorative sprinkles, if desired
Instructions
For the cookies:
Preheat oven to 350F. Line 2 baking sheets with parchment paper and set aside.
In a large bowl beat butter until light and fluffy. Add in icing sugar and mix until smooth. Beat in vanilla.
In a separate bowl whisk flour, cornstarch and salt together. Stir into the butter mixture in 3 additions to form a soft dough.
Roll out dough into 1 inch balls. Place on cookie sheet and lightly press down a bit with your hand to flatten. Bake for 12 minutes, or until lightly golden. Cool completely on cookie sheet.
For the Icing:
Combine raspberries and sugar in a small bowl and mash them with a fork. Let sit for 15 minutes. The raspberries will slowly release their juices.
Push berries through a fine sieve to extract all the juices. Discard the solids.
Combine raspberry juice and powdered sugar in a small bowl. Add in milk slowly until icing becomes the right consistency to sit on top of cookie and will not drizzle off.
Taking 1 cookie at a time, dip top into the icing and allow the excess icing to drip off. Place cookie upright on baking sheet and add sprinkles. Continue with all cookies.
Allow icing on cookies to dry and then store in an airtight container. Cookies will keep for 1 week.